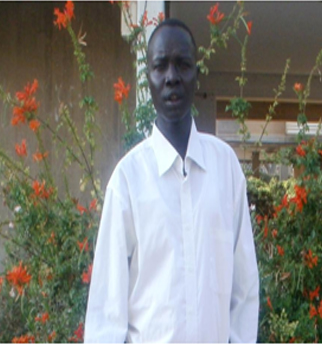 We've known Simon for many years. Instead of my sharing how that came to be, I feel that reading it in his own words says more than I could ever possibly convey.
My name is Simon BukDomach, I came from South Sudan, I amnow  27 years old and I was baptized as a Christian in 1998 at Longechuk County. My father Domach was also a Christian and the same time he was a paramount chief in our community, and my Mother Nyayiech Bichiok was a Christian too.
According to my pain story, when I was 12 years old, Muslim invaders came and attacked our village at night while we were slept.They start shooting the whole village where my father and mum got killed by those arab fighters.My older brother got lost and I don't know where he ran to, his where about is completely not known up to now.It is only me and one of my brother that remains orphans. All people of the village ran away and I remained alone where there is no person who may show us where to escape.Immediately the attackers came and captured me, they took me along with them up to Gazarif in northern Sudan, where they imprisoned me for One week. I was put together with those whom I found already being charged with death penalty. After One week I was taken to the Field of simsim a distance of one hour.(Simsim is a type of addictive candy).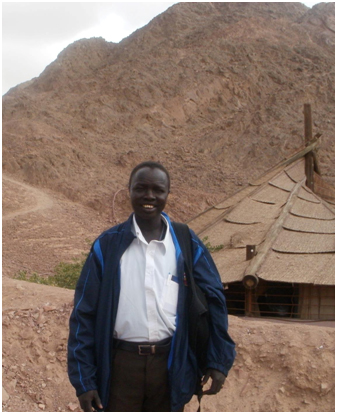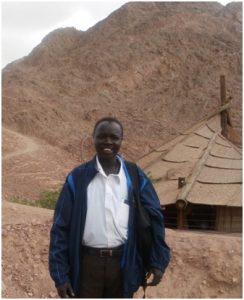 They put me there alone as part of my punishment. At night, someone came and burn down the bundles of simsim while I already slept.In the morning these Arab soldiers came and beaten me badly as they claim that I am the one who got a deal with those someones who burned down the simsim bundles. In this incident, they took me back to jail to execute me with the prisoners whom I left in the prisons so far. I was just 12.
In midnight, those Arab soldiers came and shooting at us inside the prison.They had killed most of my colleagues and I thank God that all dead bodies fallen up on my body.One of the prisoner called Chuol, after they finished checking on us and they left to their positions, told me that we should escape from the jail.Then we sneak and ran to the catholic church.Fortunately, I got the priests there and they started all process of my going to Egypt in 2003.
I proceed up to Israel where spent 7 years working as a cleaner and housekeeping at a
Hotel. It was good and happy time during the services in Israel as I got many friends who comforted my life and make me learned how to speak a little English language, and also learned how to speak in Hebrew and understood. From there, I met an American woman called Maria Charron who was working as a dentist and worked with me in Israel for one month.She cares for me a lot and becomes my sponsor.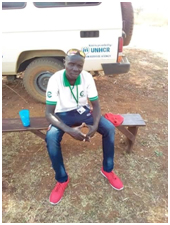 In 2012, I retuned back to Africa one of my best friend called Thabor was murdered by the security personnel in juba. The same time Charron gave me a phone call saying that I should come to Yei, instantly. I started my journey to Yei and proceed to Uganda and resumed my work together with Maria Charron. I am working as Tools Cleaner in dental services. Maria Charron sponsored me to go and studied a course of English language in YWAM Kampala. Therefore, I thank almighty God for keeping me in touch with His faithful people like father Timothy Charron and his lovely wife Maria Charron who offers their unforgettable serves to me, and as a Christian I will never turn away from loving GOD who protects me days and nights.
May God bless those who care for vulnerable and innocence people in the world.
Yours faithfully,
Simon Buk Domach
Support Our Efforts in Uganda with a one time, or recurring donation.