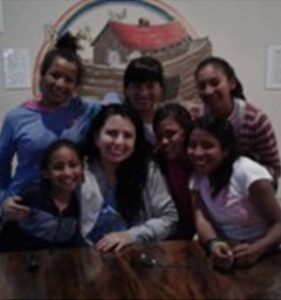 Often when we go into an area we work in partnership with another group. This picture was taken at a center for rescued girls. All of the girls who are brought to the center have been physically abused, many of them sexually abused. Three little girls that I treated, all sisters, had a story that still haunts me to this day.
Their original home was in a dangerous area of Guatemala, but fearing for their lives their mother sent them to live with her brother, away from the incursions and fighting. These three little girls, ages 10, 7 and 3 traveled a majority of the way on their own to arrive at his home. However, shortly after arriving there he began assaulting them. It was when a teacher noticed the trauma to the youngest that the authorities were called and the girls removed from that situation.
I was treating all of the girls at the center, but the condition of their teeth were some of the worst I've seen. It was clear that they had not had easy lives and my heart was broken by their story. We still regularly visit this center and I am happy to report that the girls began the healing process and have started school. Such rescue centers like this are few and far between, but if you wish to support the creation of new all purpose buildings (to be used for medical/dental care, or as rescue centers for children in need) then please consider a donation.
Support Our Efforts in Guatemala with a one time, or recurring donation.