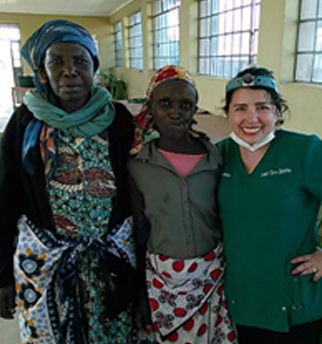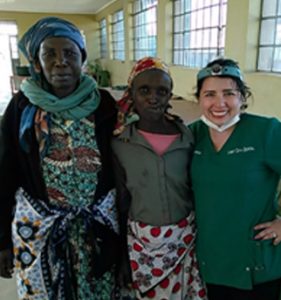 When we come into an area we may see up to 500 people during our stay. It is a very gruelling, but completely fulfilling task and I'm thankful everyday that I can continue to do the work. This particular day we were packing to leave in the next day or so. We'd slowed down the number of patients we were seeing because the equipment needed to be packed a certain way and so forth.
Then came a light touch on my shoulder. I turned to see one of our assistants looking shying over her shoulder at two women standing in the doorway. As the assistant shared, these women (one who was 100 years old!) had walked 5 miles to have a terribly achy tooth removed. Could I please reopen the clinic to see her? Of course I could. And I did. While she was there I shared that we were getting ready to leave and how it always makes me tear up because I hate to leave when the need is still so evident. Most of all, I shared, is the fact that the children were not receiving enough protein and it was causing health issues that were also affecting their teeth. They thanked me and the dental team profusely when they left, and as many we see over our time there, we figured we'd never see them again. We were wrong.
A day later the woman's daughter came back with a plump chicken under her arm to thank me for reopening the clinic for her. I promptly took the chicken to the camp cook and we made soup for all of the children there. It was truly a blessing.
Support Our Efforts in Kenya with a one time, or recurring donation.